GET BACK TO NATURE WITH US!
Friday 19 January - Sunday 21 January 2024
We invite you to escape the busyness of city living and embark on transformative journey back to nature with InYoga co-owners and leading Sydney yoga teachers, Nicole Walsh & Rod Galbraith. This 2-night yoga retreat will indulge your senses while nourishing all levels of your being.
Retreat with us in our private sanctuary, a cosy haven nestled on the edge of Bouddi National Park and Little Beach. Here, in the comfort of our home and surrounded by nature, decompress from life's obligations and to-do-lists.
Be nurtured by daily yoga, meditation, bush walks, beach swims, wellness workshops that bring ancient yogic wisdom to life; and healthy, seasonal organic Ayurvedic meals prepared with love in our state of the art kitchen.
Come away and be inspired, fill your yogic cup, rejuvenate your mind and body!
The Daily Flow:
Daily yoga and meditation practice - Our morning vinyasa flow yoga practices will awaken your body through rhythmic movement and alchemical blend of yoga asana, meditation and breath work. Afternoon practices will include soothing lunar flows and delicious yin, with a soundtrack of the local birdlife.
Nature time - Take a step right outside the front door and embark on world-class bushwalks where breathtaking scenery and pristine air will reinvigorate your spirit. A 10-minute stroll along a picturesque track leads you to secluded Little Beach, a hidden gem awaiting your discovery. Deepen your connection to nature and live in harmony with nature's daily rhythms. Enjoy free time to wander, breath the fresh air, or lounge about with a good book.
Nourishment - More than just nutrition, true nourishment comes from sharing meals with a sense of gratitude and connection to the abundance provided by the earth. Daily whole food breakfasts, lunches and dinners with fresh, seasonal, organic produce are vegetarian, gluten-free, and prepared with Ayurvedic wisdom to balance your mind, body and soul. Dietary requirements can be catered for if we're notified in advance. Take some new recipes home with you, learnt through our Ayurvedic cooking workshop.
Logistics:
Location of the retreat is Macmasters Beach on the Central Coast, only 90 minutes drive away from Sydney's CBD. If you don't have transport, please let us know and we'll aim to organise a car-pool with a fellow retreater. Alternatively you may take a train to Woy Woy station on the Central Coast, and we'll collect you from there.
Arrival time on Friday is from 2pm; departure time on Sunday from 2pm
Accommodation:
You'll be guests in our modern earthy home - a sanctuary of serenity - which we've lovingly set up for our guests to enjoy both simplicity and comfort. Our cosy bedrooms feature crisp linen, with comfy doonas and throws. The house and garden has plenty of chill-out space for you to unwind and rekindle your connection with nature, revive your soul, while enjoying deliciously healthy meals and great company.
Our yoga room is fully equipped with mats, blocks, straps, bolsters, meditation cushions and blankets, no need to bring anything unless you prefer your own mat.
Join us and get back to nature! A truly unique experience that will leave you refreshed, re-energized and reconnected to the world around you. Spaces are limited, so reserve your spot today!
TO ENQUIRE OR BOOK YOUR PLACE, PLEASE EMAIL: hello@inyoga.com.au
Scroll down for images of our yoga home...
What previous retreaters have said:
"I cannot recommend a retreat with Nicole and Rod highly enough. They are the most generous hosts in every way - from sharing yogic wisdom, providing guidance on teaching yoga, cooking the most delicious and nutritious meals, guided bush walks, beautiful yoga and meditations classes and great conversation! They create such a nurturing, restorative space, and the love that they put into everything really shines through. I came to the retreat quite worn out by Sydney life, and I left feeling rejuvenated, rested and re-inspired." ~ Bernie
"Thanks again for an amazing retreat. It was just perfect. The program was a perfect blend of structure and fluidity, the house was well appointed and the location absolutely stunning. As for the food....beyond words! I felt nurtured and rejuvenated. Namaste" ~ Halyna
"From the moment you walk through the door a transformation takes place. For the next 48 hours you have permission to let go and immerse yourself in yoga... heartfelt practices, phenomenal wholesome meals, luxurious lodgings and an amazing sangha. Nicole & Rod, you should be proud... you have yet again created an amazing space for teachers to rejuvenate and consolidate with effortless learnings. Will definitely be back. Thanks for sharing your home, your wisdom and your love." ~ Simonne
"A big thank you to Nicole and Rod for opening their home, hearts (and kitchen) up to us. It was all so casual, calm and relaxed and that's how I came away from my weekend. I also met some wonderful people, a great weekend retreat - it was hard to leave!!! If you're thinking of a break, this is it." ~ Di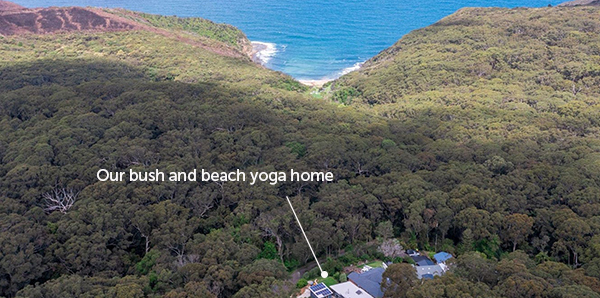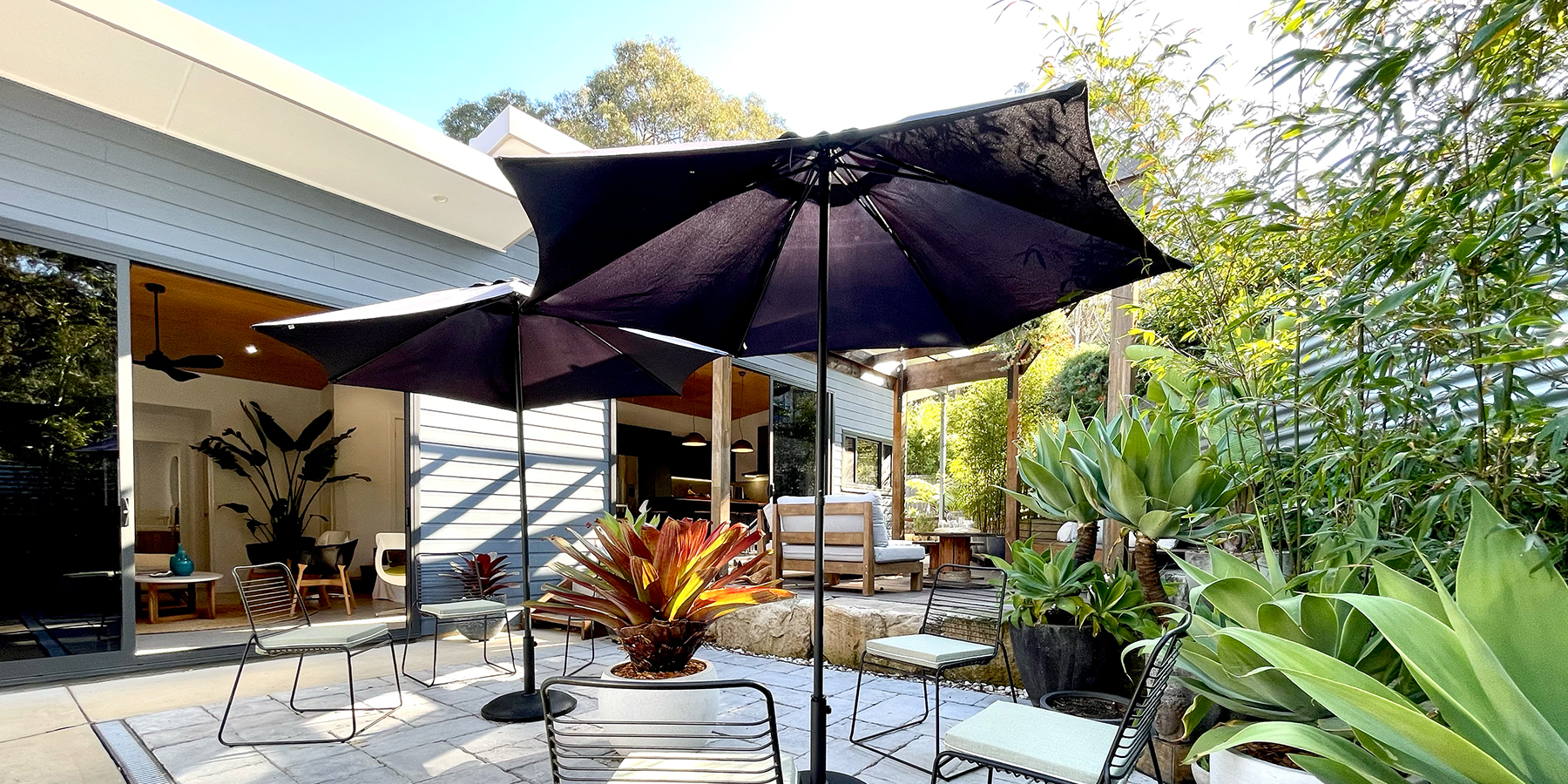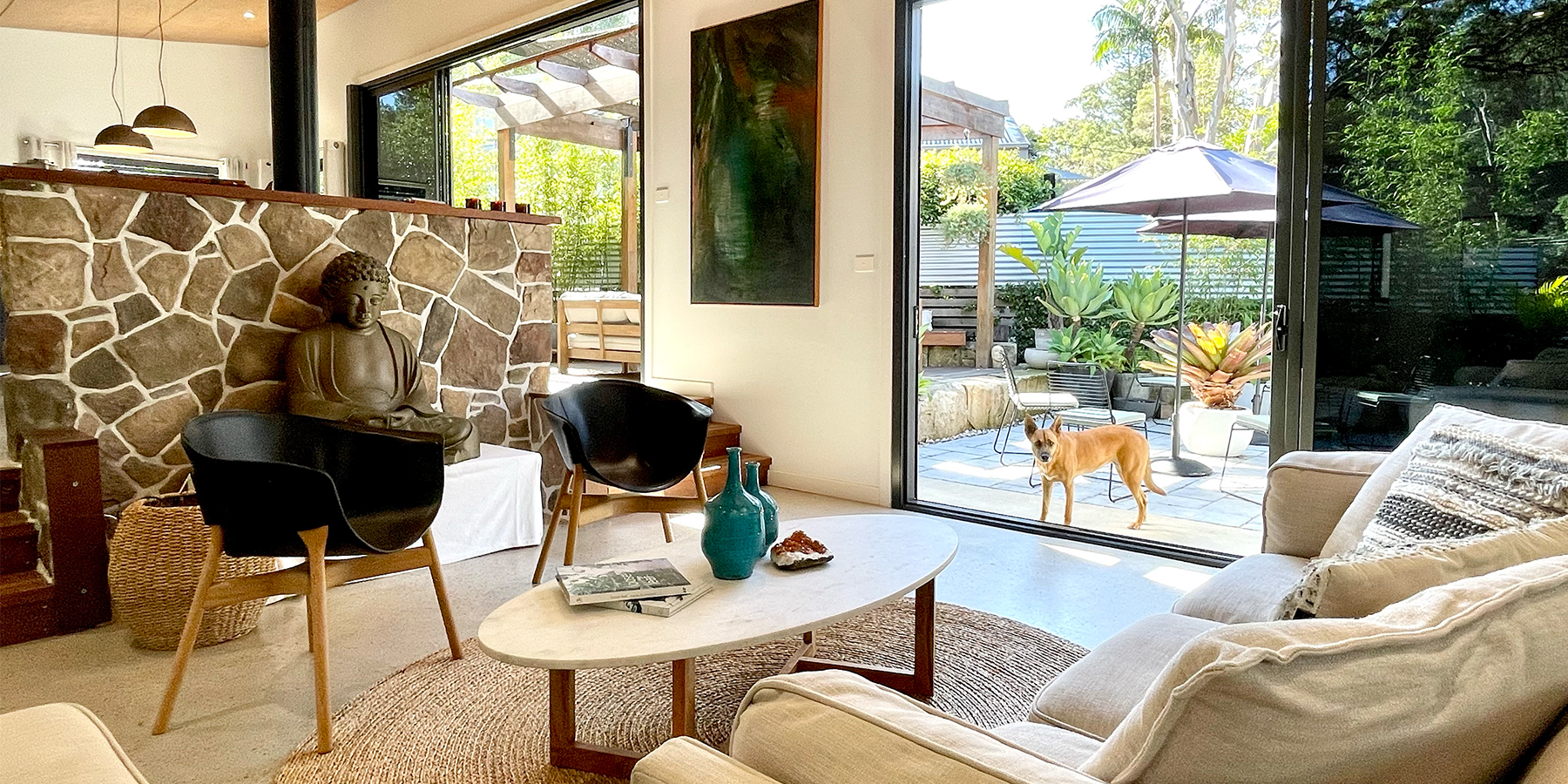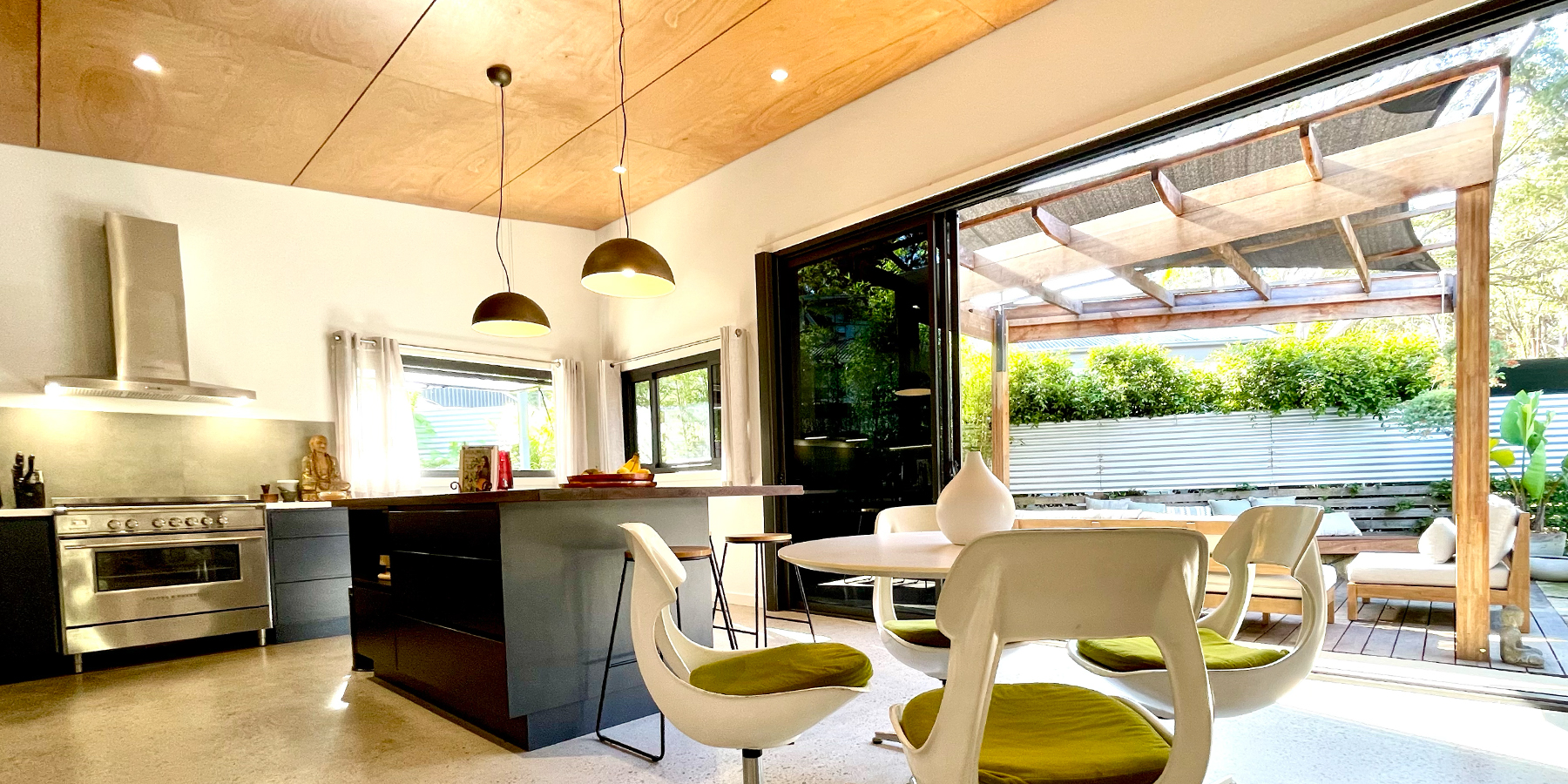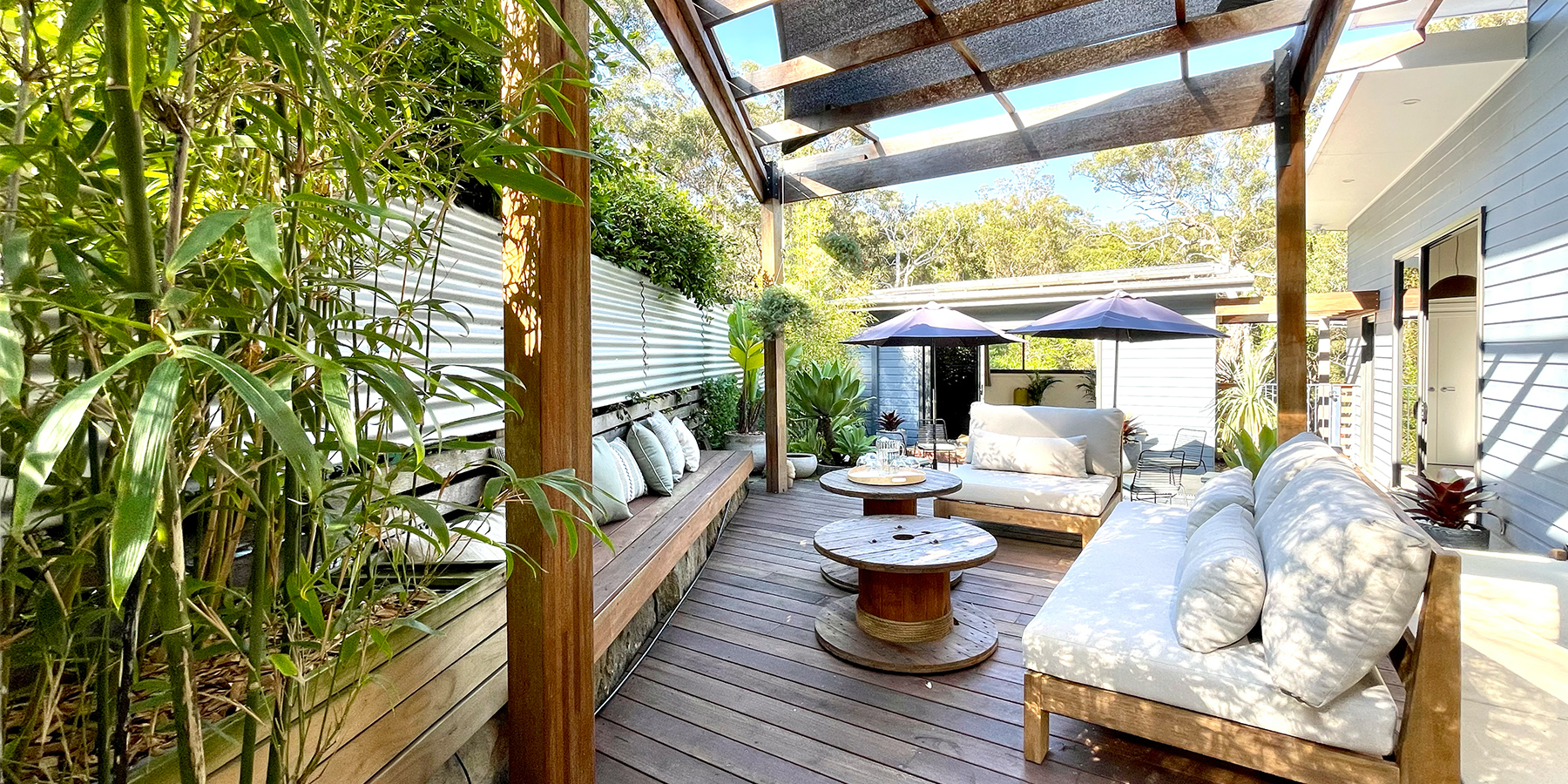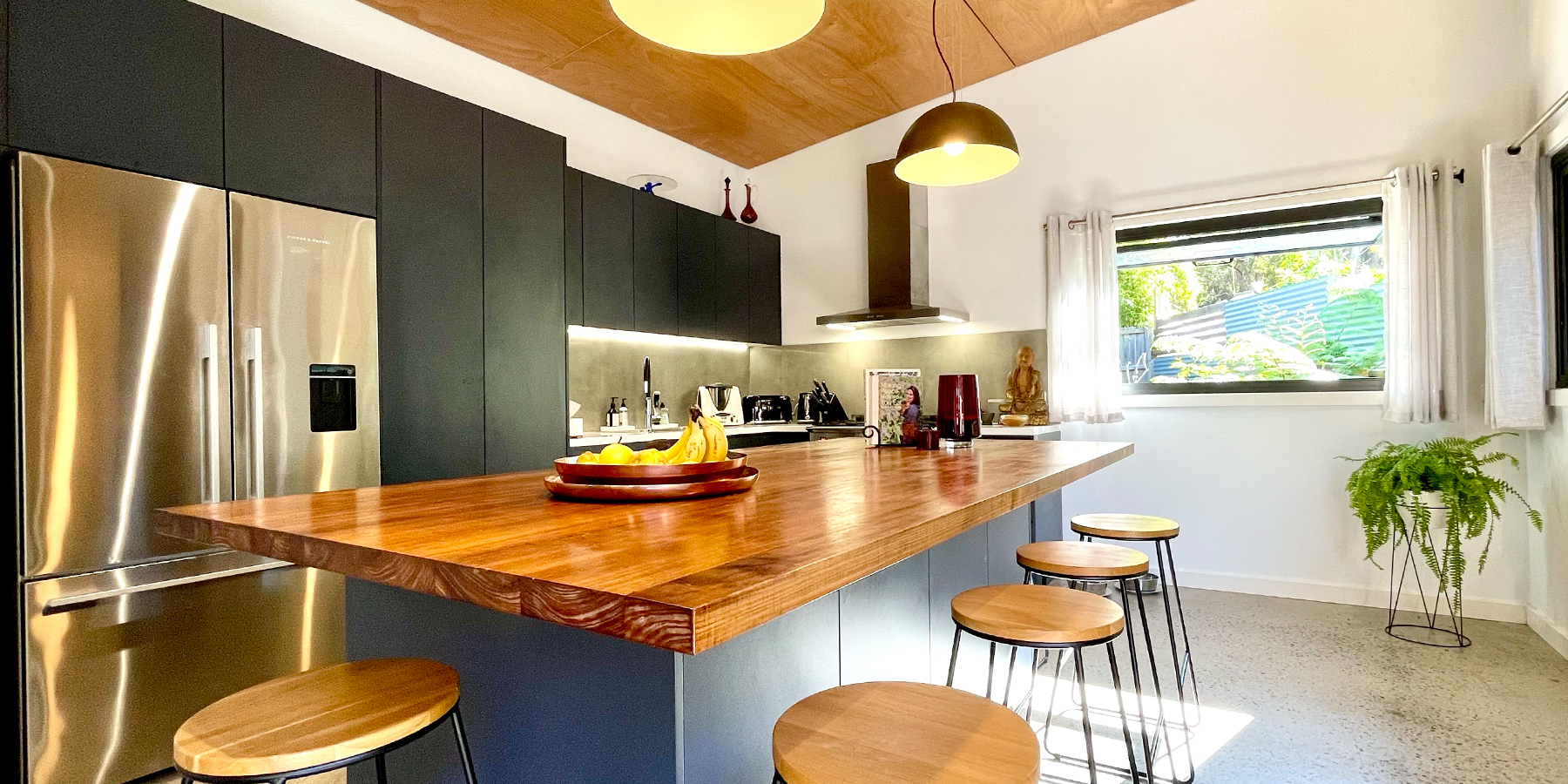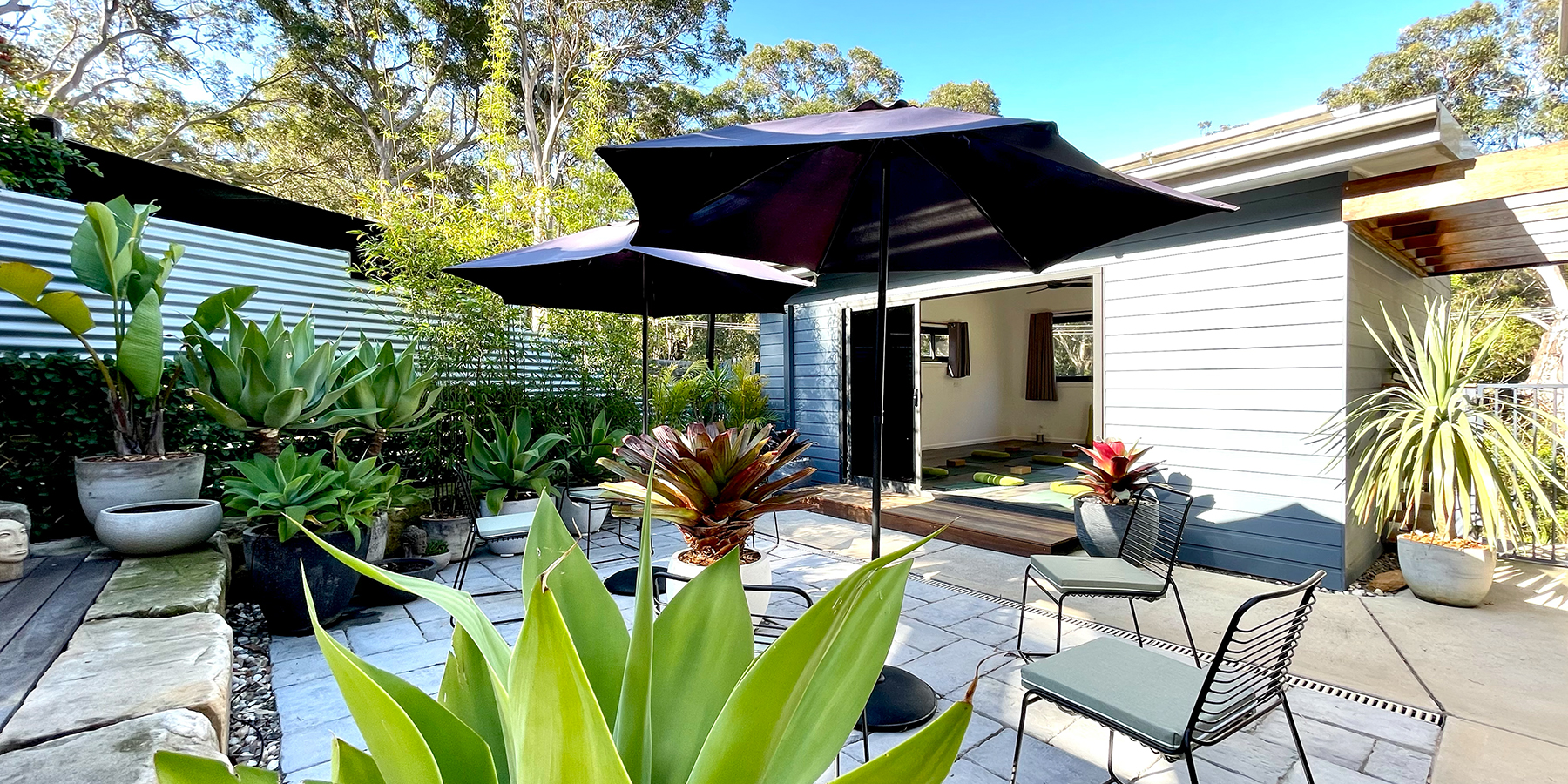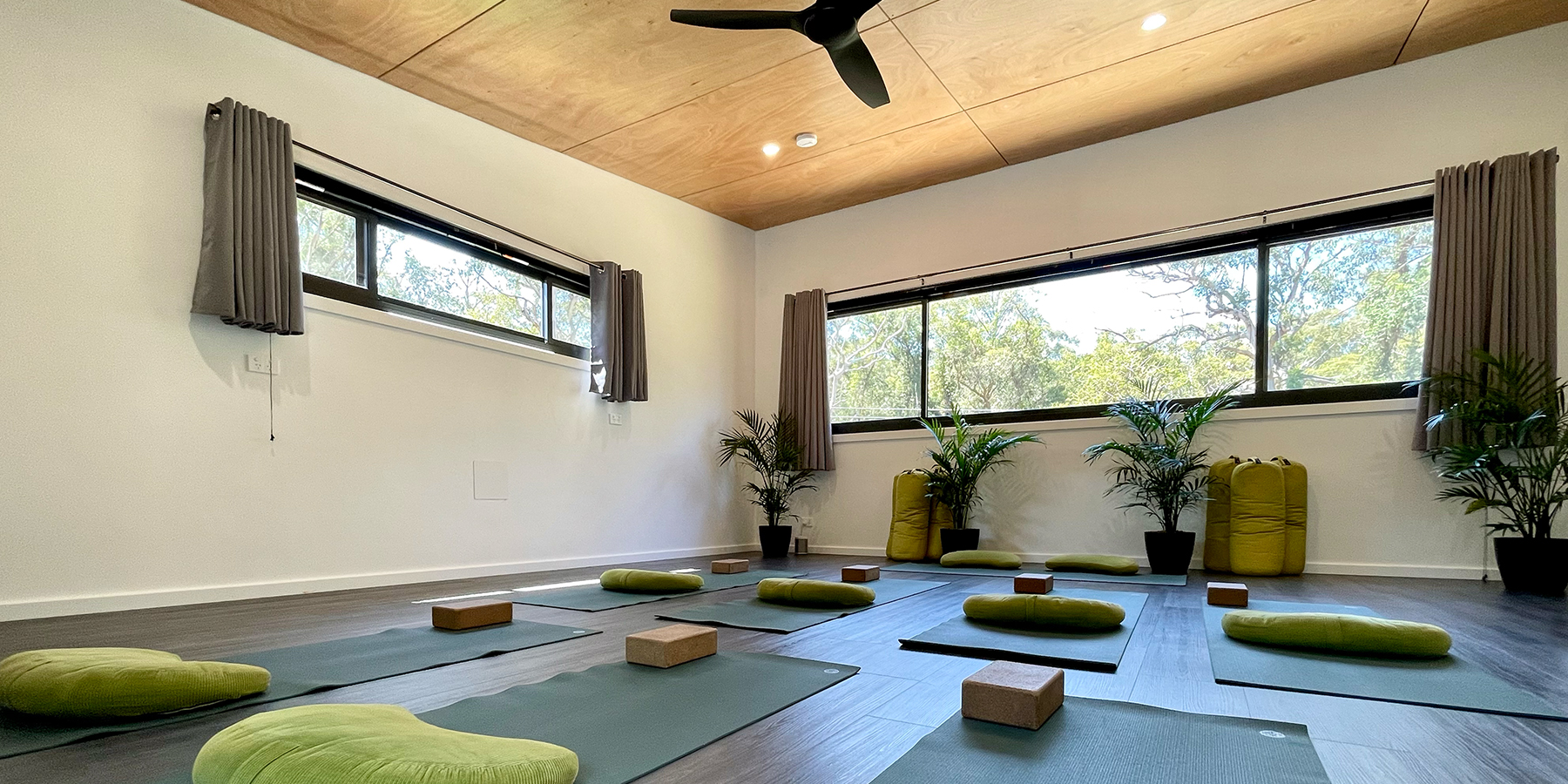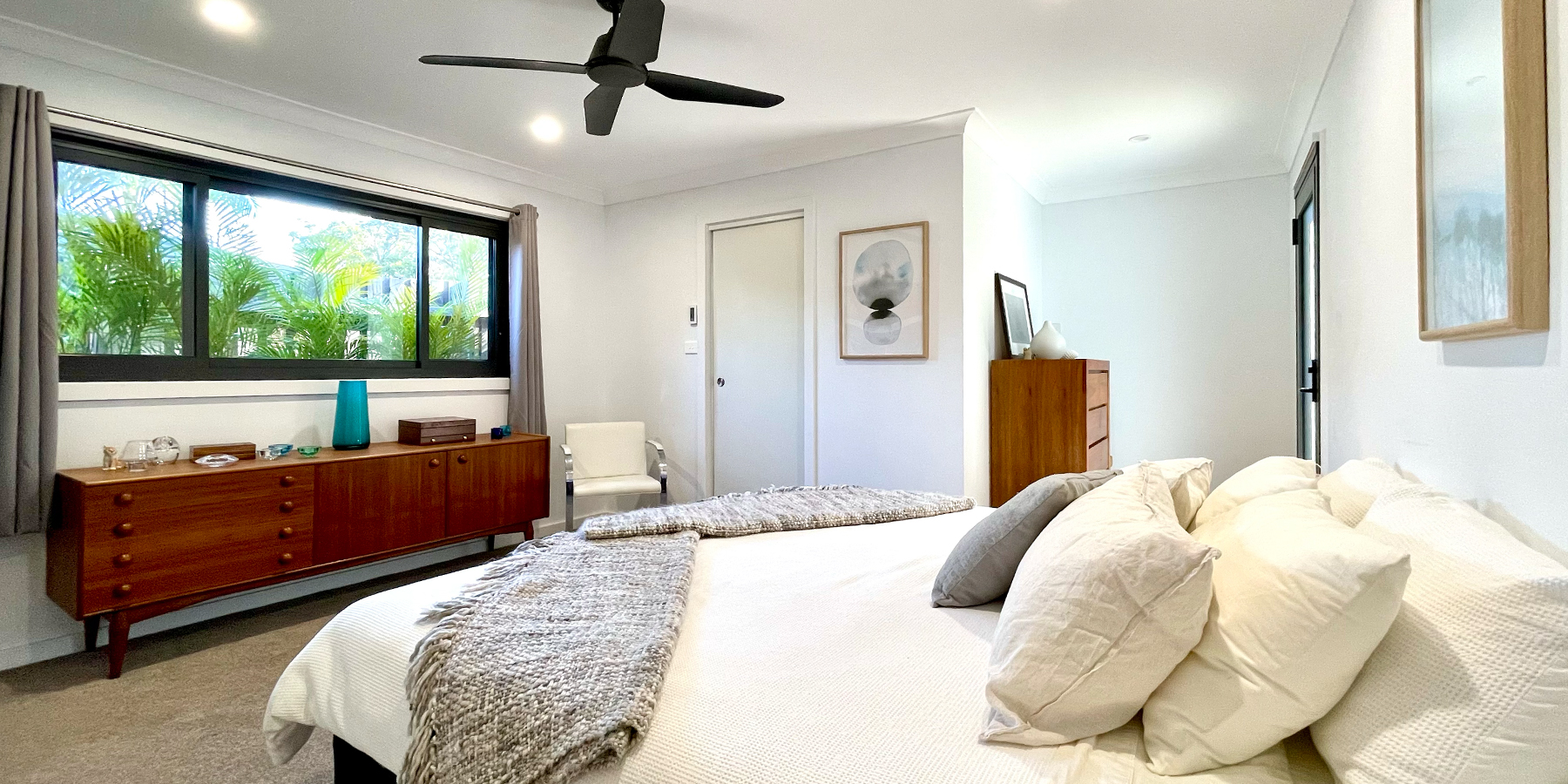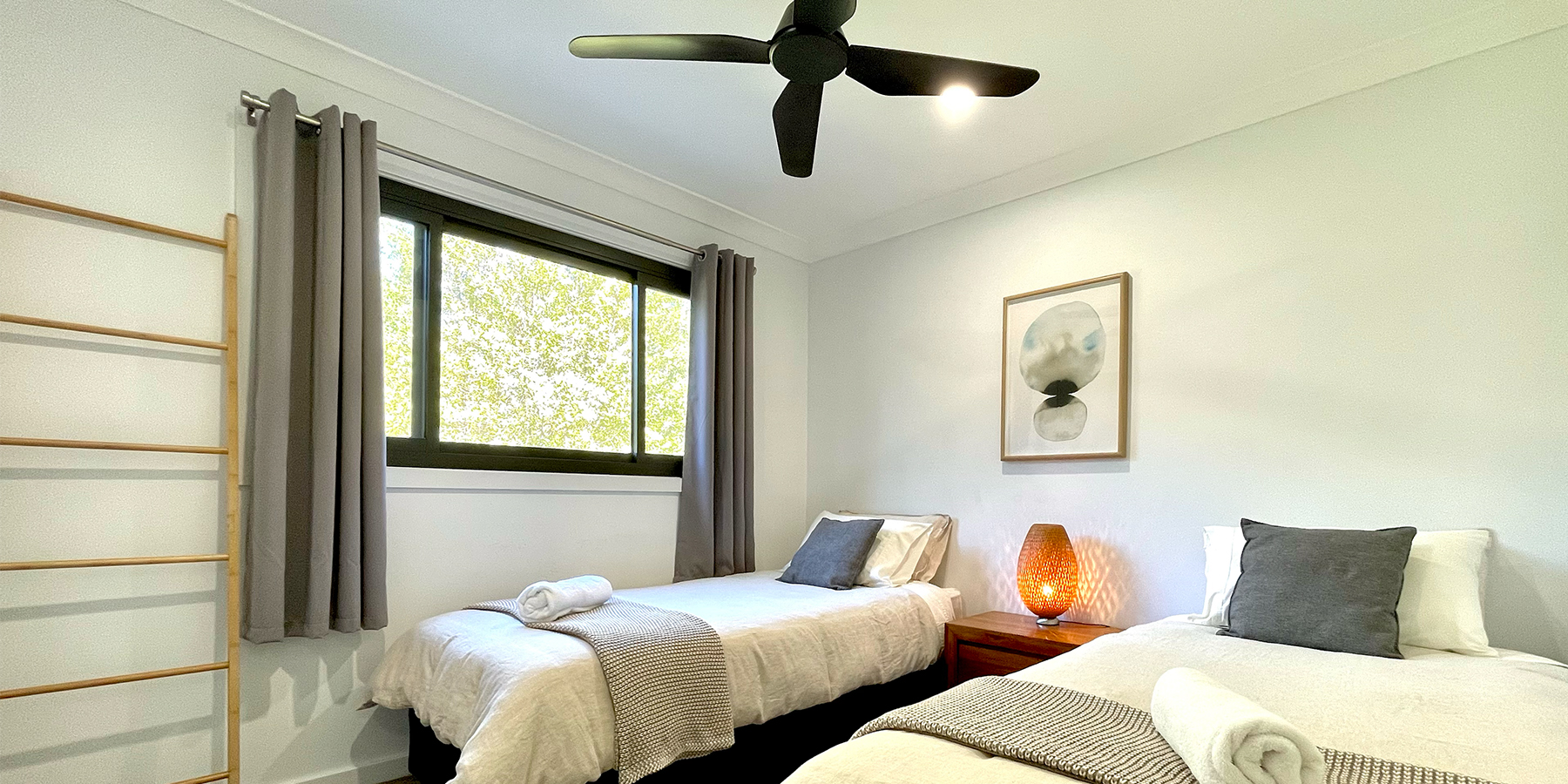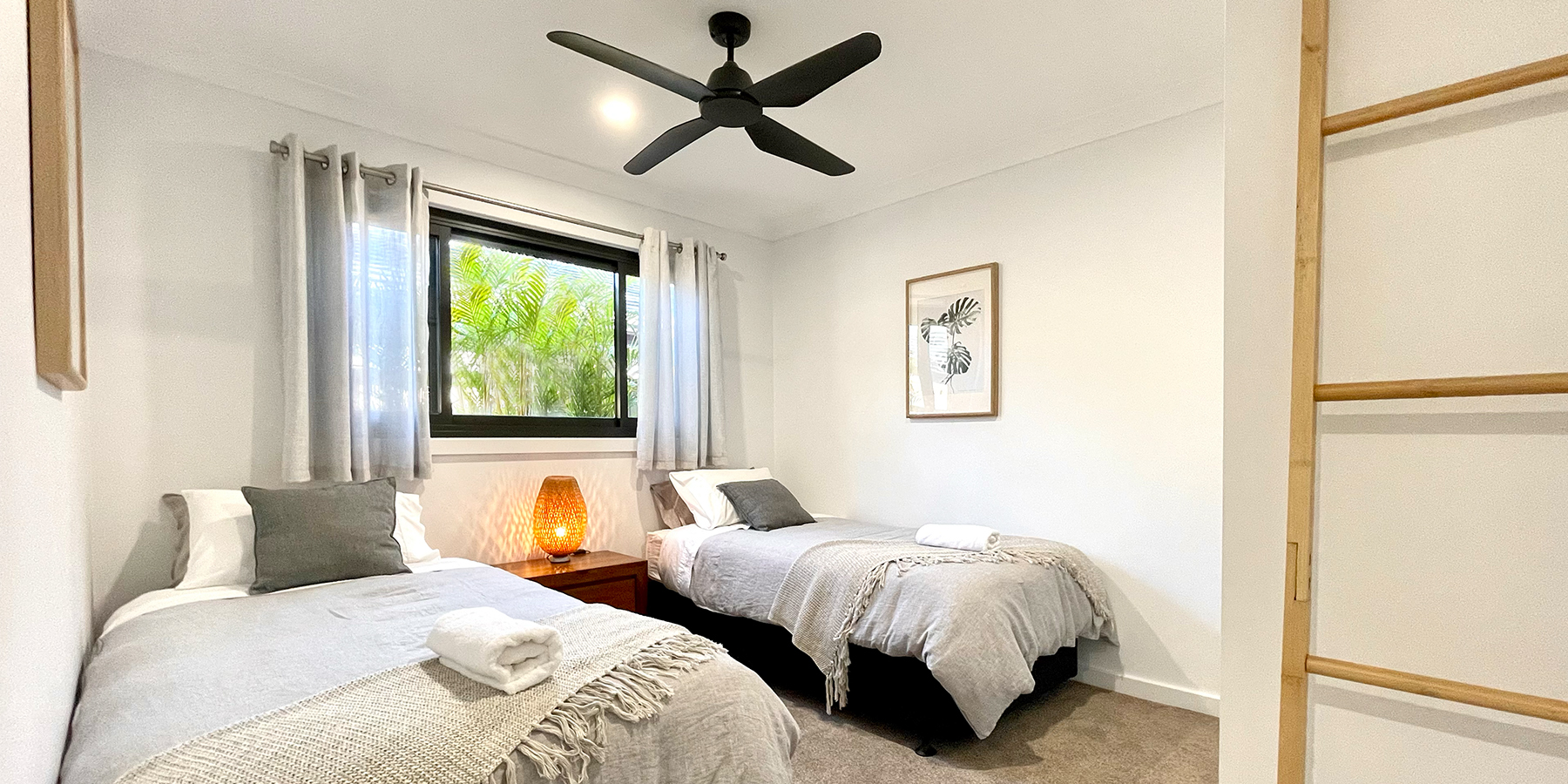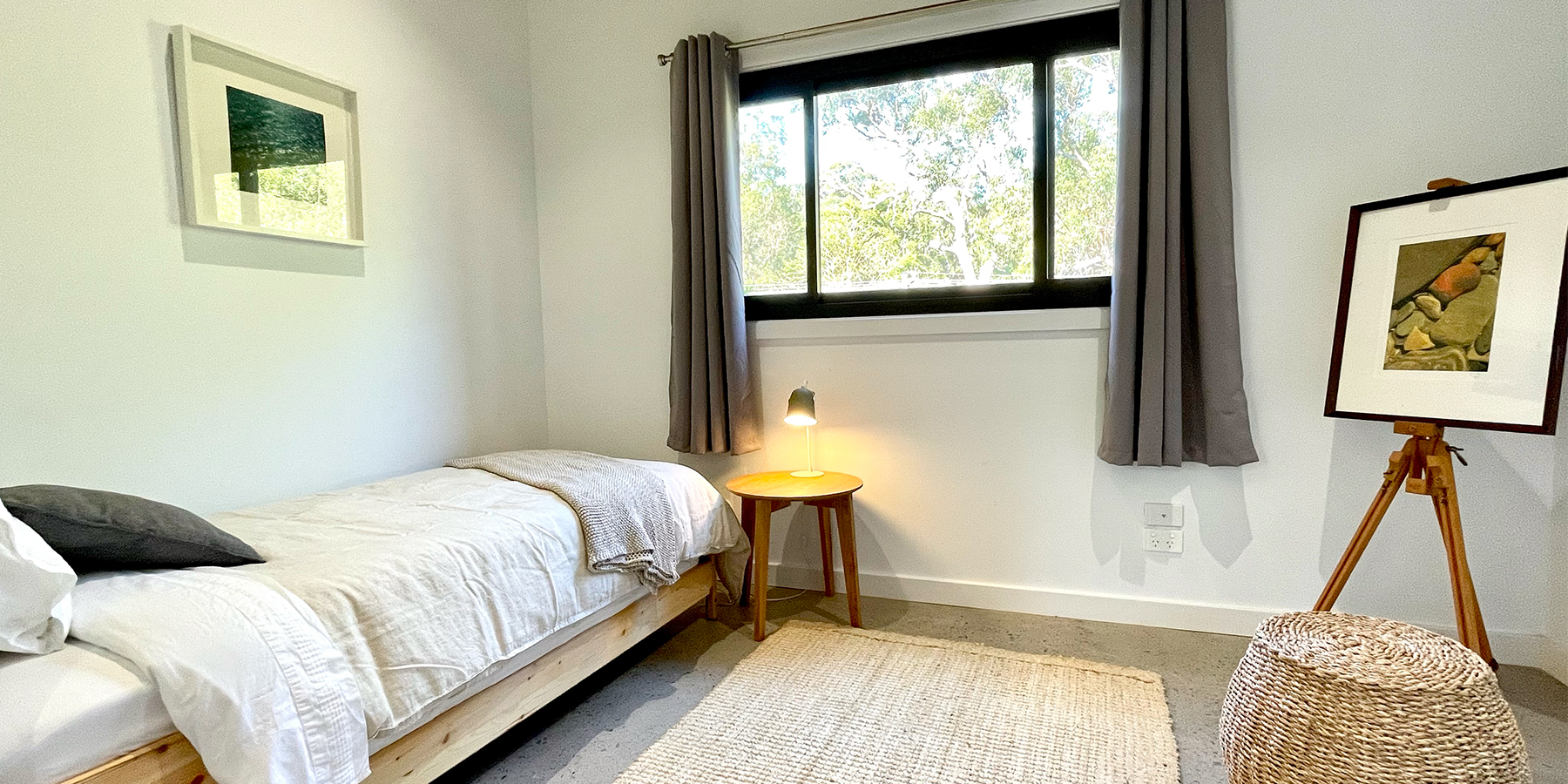 Bush walk along spectacular coastline to beautiful beaches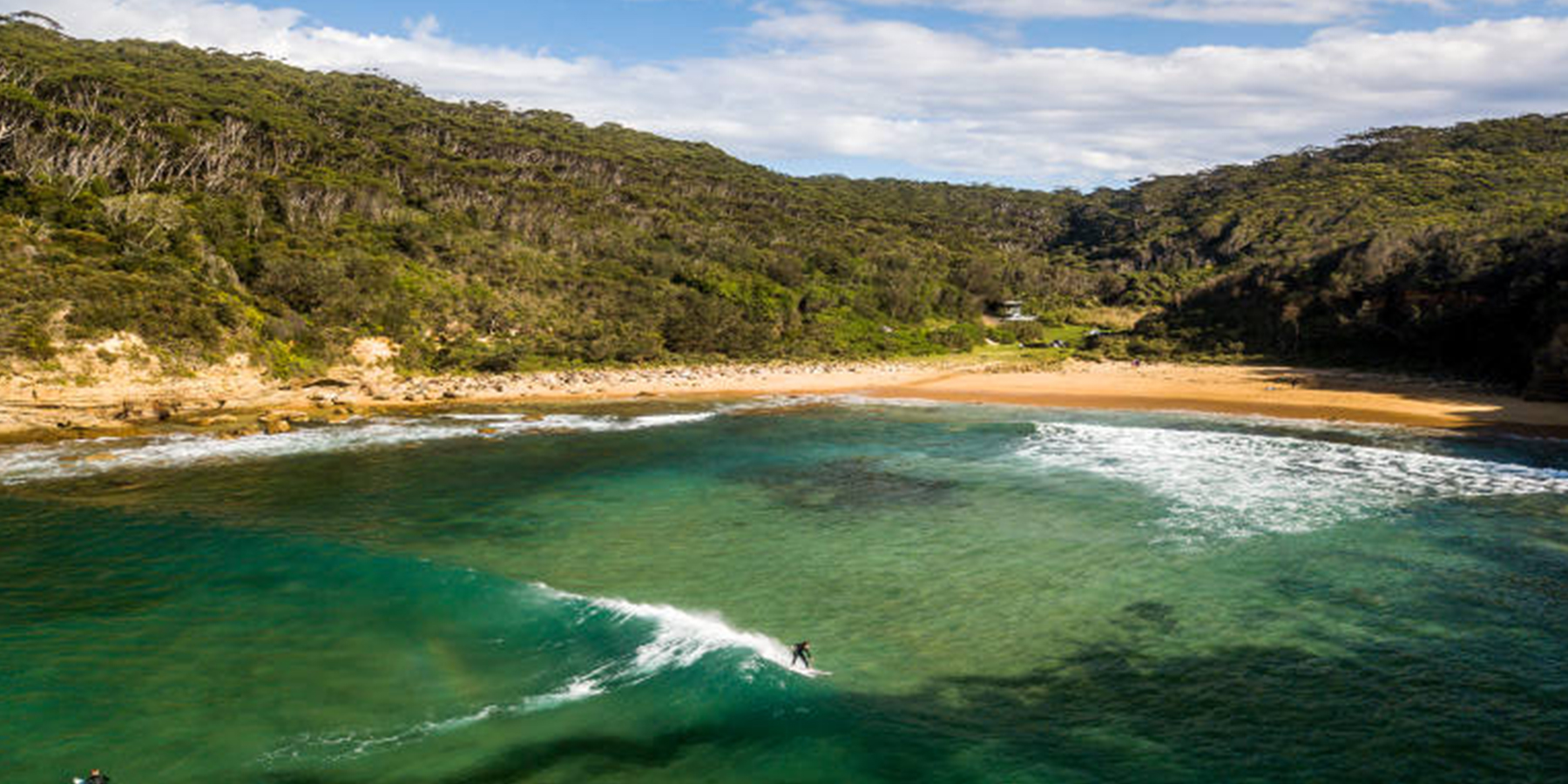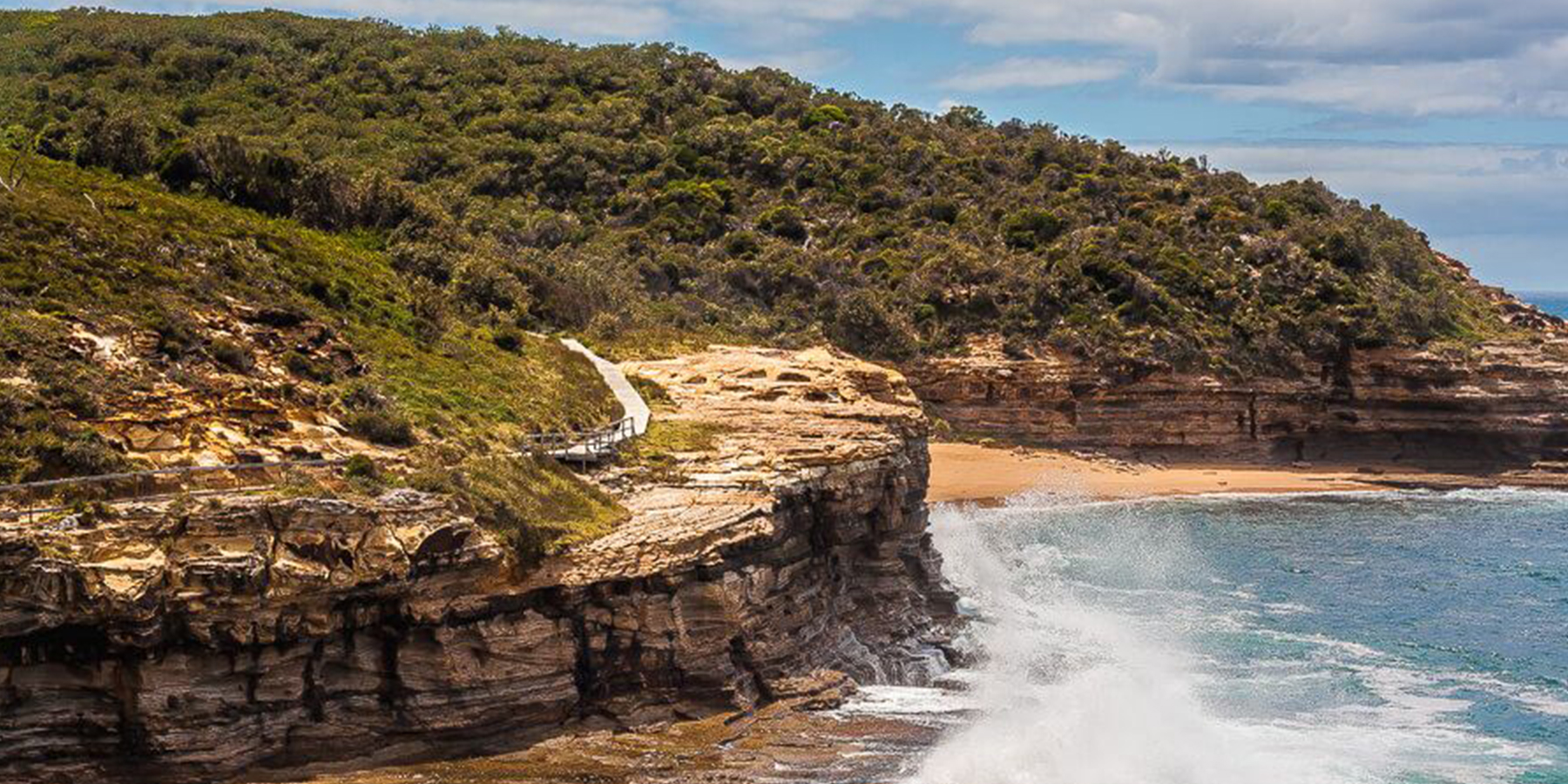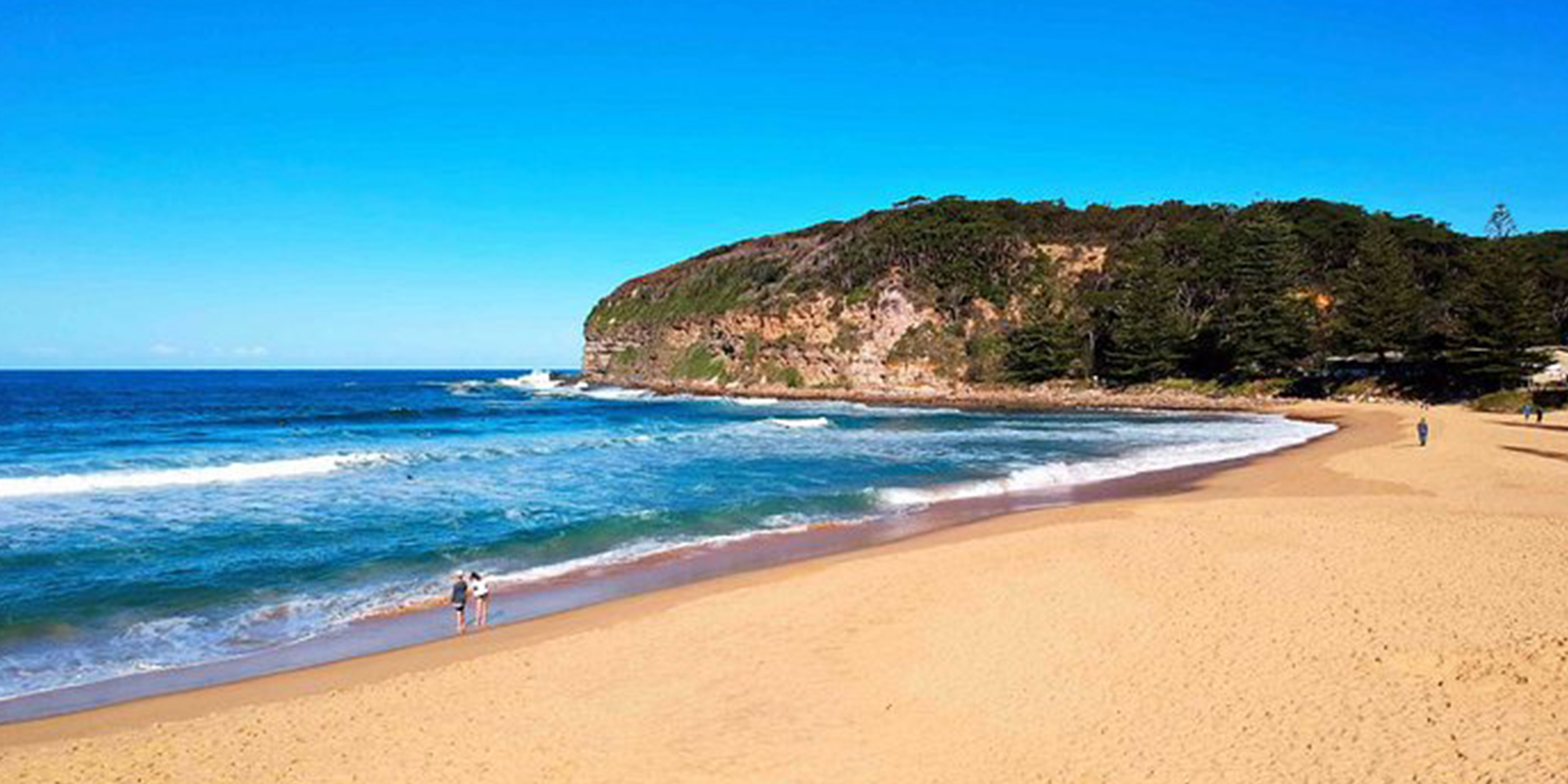 A drone view of the coastline at our doorstep...